Uttoxeter
Agricultural Society









Part of Staffordshire and Birmingham Agricultural Society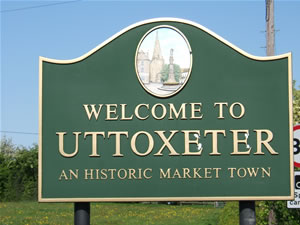 Abbots Feeds Ltd. 01335 330595
AJP Fabrications 01889 563007
Alkmonton Tractors 01335 330460
B & C Washing Machines 01889 565998
Brooks Butchers, Hatton 01283 813385
C & R Transport 07866 631373
CLA Risk Assessment (Lorraine Worthington) 07966 483038
Dean Statham Wealth Management
Emo Fuel & Oil 07717 807524
Gladfield & Crudas Solicitors 01889 565657
Glenthorne Veterinary Group
Goodwin Farm Services 01889 500303
Jeff Harrison 01283 733254
Harvey Hughes Independent Rural Consultants
Jackson, JF Marquees 01538 722699
Alan James Financial Services 01543 444488
Johnson Fencing Ltd. 01889 500552
J G Farm Supplies 01889 491135
Mary Mays Flowers 01889 358008
Peake Plant Transport 01538 751721
Nigel Phillips 07976 158276
T. G. Sargeant & Sons 01889 563353
Chris Seabridge & Associates Ltd. 01785 710564
M G Simister & Son 01335 324416
P. Slaney Ltd. 01283 820306
Staffordshire County Showground
Staffordshire Farm Supplies 01538 266718
Stone Tyre Repairs 01785 816279
P Swinson 01889 567042
SWP & JA Talbot Electrical Contractors 07970 802422
Tithebarn Supplement Specialists
Triple H 07930 356645
F Watson & Sons, Metal Merchants 01785 812953
PW Wilcox & Sons Haulage 01630 638292
Please support our Advertisers in our new Year Book listed below whenever possible
and mention the Uttoxeter Agricultural Society Year Book when doing so

Please note any entries on our whole site in green and underlined are, with a left CLICK, a link to another web site or page
For information and ideas of content to this site
please contact either myself on 07967 046609
or Helen 562972 (01889) sasuttoxeter@hotmail.co.uk
More information on
Alan Critchlow
and some District News
courtesy of
The Ploughing Match site this year partially overlooks the large Grindley Anaerobic Digester plant

Dates for your diary
Wed. 17th Jan. Committee Meal at The Parks Resturant
7.30pm New Road, Uttoxeter. ST14 5DS
Wed. 24th Jan. Committee Meeting at Bradley House 7.30 pm
Wed. 21st Mar. Committee Meeting at Bradley House 7.30 pm
Thur. 22nd Mar. The R A B I Dinner at The Ingestre Suite
Wed. 6th Jun. Committee Meeting at Bradley House 7.30 pm
Sun. 10th Jun. Summer Luncheon by kind permission of
Ms. Debbie Langridge, Marchington
Wed. 8th Aug. Committee Meeting at Bradley House 7.30 pm
Sat. 8th Sept. Annual Ploughing & Hedge Laying Match
by kind permission of Mr. J Hopley, Six Lane Ends
Fri. 21st Sept. Annual Dinner & Presentation of Awards
Wed. 17th Oct. Committee Meeting at Bradley House 7.30 pm
Wed. 7th Nov. Annual General Meeting at Bradley House 8.00pm
We
Hope
You all
had an enjoyable
Christmas
and we wish
You all a Happy
and successful
New Year
Also
Uttoxeter JNFU are having a Pig Race at Bramshall Village Hall
on Friday 19 January, 7.30pm.
Tickets are £6 each, which includes a fish and chip supper.
If you would like tickets please let me know.
Also you may want to buy a pig for £5.00,
or if your feeling really flush you may even want to sponsor a race for £50.
It would be lovely to be able to support them so please let me know if you would like tickets etc.
Contact Helen Phillips on 01889 562972
Or sasuttoxeter@hotmail.co.uk